In this rally against Bautista-Agut, Rafa wants to dominate as usual with his forehand.
One volley in the wrong place and it can be over in a promising attacking situation. That's the danger against defensive artists like Andy Murray.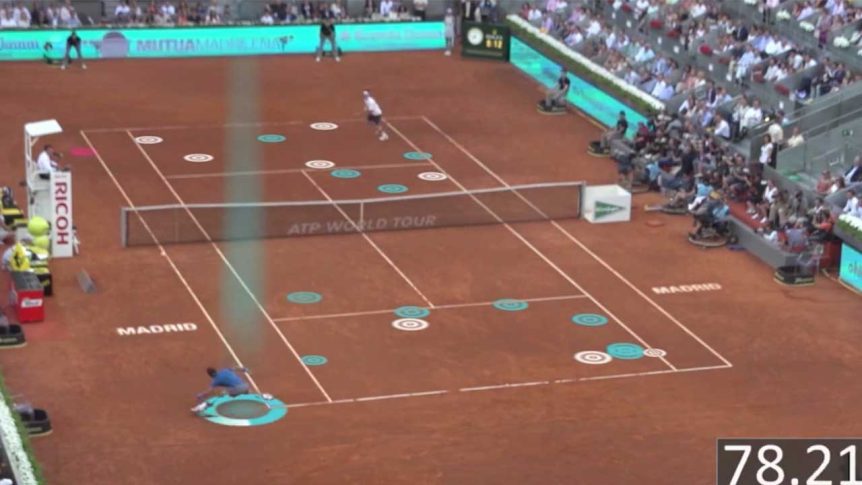 If we look at the impact points of the ball (Ball Impacts) we see that they are neatly distributed all over the field, but mostly not too close to the lines (Safety Zone).